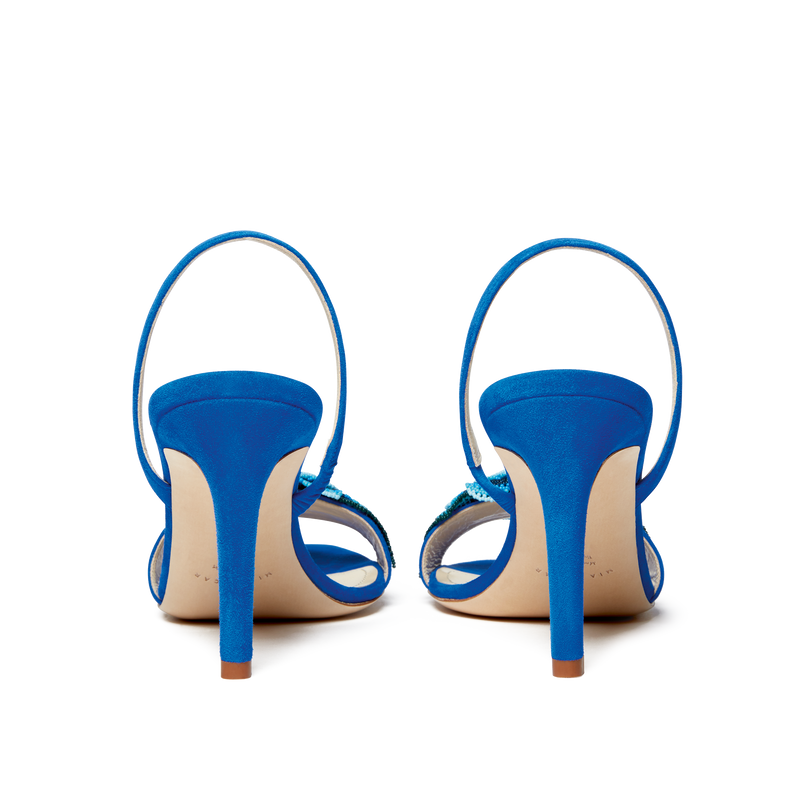 Salma Sandal 85
Handmade in Italy with love
$795
Narrow fit
A beautiful, bright and bold slingback heel with at its centerpiece, a unique and delicate flower made of multi-colored chaquira beads handcrafted by Mexican Wixárika artisans.
Runs true to size

Handmade in Italy

Premium Italian leather
Crystal bead detail
Cushioned footbed
85 mm/ 3.3 inches heel
Complimentary shipping & returns. Learn more about our return process here.
Please note: FedEx has advised that all deliveries are taking longer than usual and cannot guarantee any expedited deliveries will arrive when expected. We appreciate your patience and understanding during this unusual time.
Upper: Leather
Sole: Leather
Mia Becar shoes are handmade to last, using carefully selected premium materials. As always, handle with love.
How to care for your Salma's:
The crystal bead flowers are particularly delicate.
Apply your perfumes, lotions, etc. before you put your shoes.
In order to avoid any damage we suggest to keep them away from water.
If any major problem occurs on the surface of your shoe, we recommend seeking out a professional cobbler. The quicker you go, the better the result will be in the end.
Should shoes become wet, pat dry immediately with a soft cloth. For minor scuffs or marks, clean with a soft, dry cloth, or soft brush.
When storing, fill shoe with tissue paper to help maintain the shape and absorb any environmental humidity.
Store in the provided dust bag and box. Good thing they're cute.
For more details, please visit our Product Care page.